Each client benefits from the educational backgrounds, experience, and professional credentials of Salem's counselors in the areas of investment analysis, banking, law, accounting, taxation, real estate, and venture capital. The backgrounds outlined below provide us with the breadth of expertise to concentrate on diversified total portfolios, and our experience in tax and estate planning matters enables us to address the totality of your needs.
William R. Watson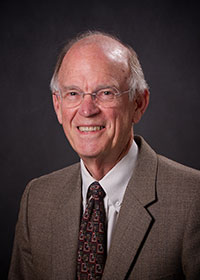 Bill began work as a counselor at Salem in 1982. Before that, he was employed at Wachovia Bank as an investment strategist. Bill received his MBA degree from the University of North Carolina in 1966 and his undergraduate degree from North Carolina State University in 1963. In 1975, Bill obtained the Chartered Financial Analyst designation from the Institute of Chartered Financial Analysts.
David B. Rea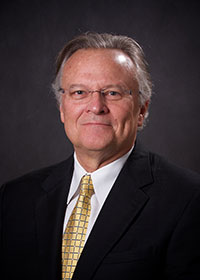 David is President of Salem Investment Counselors. He received his JD degree from Wake Forest University School of Law in 1979 and in 1981 earned his MBA from Indiana University. He is a graduate of Wabash College in Crawfordsville, Indiana. David became a CPA in 1982 and was employed as a senior tax accountant at Deloitte, Haskins & Sells before joining Salem in 1984. In 1987 David was awarded the Chartered Financial Analyst designation. He has been active in the Clemmons and Winston-Salem communities and has served on numerous boards and community organizations.
Dale M. Brown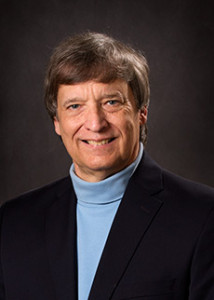 Dale is a graduate of the University of North Carolina School of Business and School of Law where he was a member of Phi Beta Kappa and the Order of the Coif. He became a Certified Public Accountant in 1981 and a member of the North Carolina State Bar in 1979. Dale worked for Deloitte, Haskins and Sells from September 1979 to December 1987 where he was a designated specialist in qualified retirement plans and estate planning. In January of 1988, Dale joined Salem where he specializes in fixed income securities and portfolio management. Dale earned the Chartered Financial Analyst designation in 1990.
Jeffrey C. Howard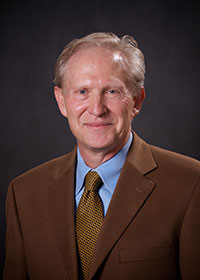 Jeff is Chairman of the Board at Salem Investment Counselors. After graduating with honors from Duke University in 1976, Jeff earned his J.D. degree at the University of Tulsa College of Law. Following law school, he served as a judicial clerk to United States District Judge Franklin T. Dupree, Jr. Jeff went on to become a partner at one of the premier national law firms, Kilpatrick Townsend & Stockton, L.L.P., before he joined Salem in January 1996. He is past President of the Young Lawyers Division of the North Carolina Bar Association and he has served as President of the Parents' Association and Chairman of the Board of Trustees of Forsyth Country Day School. He was President of the Duke Alumni Association Board of Directors from 2012-2014, a member of the Duke University Board of Trustees from 2011 to 2015 and Chair of the Hospice and Palliative Care Foundation Board of Directors (2009-2011). He is founder and past President of The First Tee of the Triad, a chapter of the national organization designed to foster character development and life skills in kids through the game of golf.
Kenneth S. Jones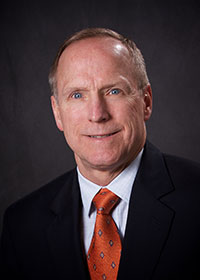 Ken received his MBA in 1980 from the University of Chicago, graduating cum laude with concentrations in finance and accounting. He received his undergraduate degree from Duke University in 1978, graduating magna cum laude, with honors in economics. He joined Salem in 2000 after twenty years practicing accounting with a concentration in tax and financial planning. Ken earned the Certified Public Accountant designation in 1982, and in 1995 he was awarded the Personal Financial Specialist designation by the American Institute of Certified Public Accountants. Ken earned the Chartered Financial Analyst designation in 2003. Ken has been active in the community, including being chairman of several church finance committees.
George G. Kip Keener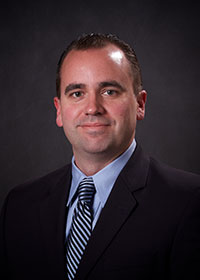 Kip is a 2002 graduate of the Wake Forest School of Law. Kip received his undergraduate degrees from Hampden-Sydney College in 1999, graduating summa cum laude with honors in Political Science and Psychology. Since joining Salem, Kip has helped develop financial models for equity valuation and asset allocation models for client accounts. Kip serves as the firm's Chief Compliance Officer, directing all firm policies and procedures.
Mark I. Thompson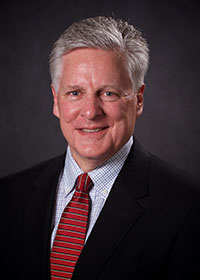 Mark received his MBA from Wake Forest University's Babcock Graduate School of Management in 1983 with concentrations in finance and investments. He received his undergraduate degree from the University of North Carolina at Chapel Hill in 1974, majoring in Political Science. Prior to joining Salem in 2006, Mark held senior family relationship management positions for 20 years with specialized wealth advisory and family office firms, Wachovia Capital Management and Atlantic Trust Private Wealth Management, serving all aspects of client families' financial management needs. Mark has remained active in various leadership and board activities in the Winston-Salem community throughout his professional career.
J.F. Goins III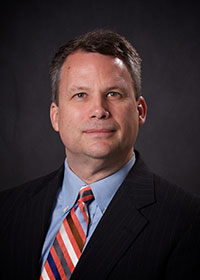 Ted is a graduate from the University of North Carolina at Chapel Hill with a double major in Economics and History. Since 1991 he has served several regional brokerage firms as an analyst, institutional salesman and client manager. Ted's primary emphasis has been small cap equity analysis. Ted is an active volunteer and board participant with several local non-profit organizations.
Joe McCaffrey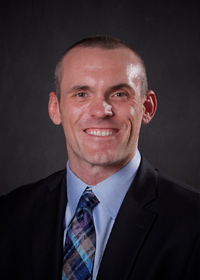 Joe graduated from Harvard University in 2002 and earned his MBA in 2010 from Duke University's Fuqua School of Business. For ten years, Joe served as Managing Director of Research and Insights at the Advisory Board Company, a healthcare consultancy based in Washington, DC, where he provided customized investment guidance to hospitals and health care systems worldwide. His areas of expertise include strategic investment planning, capital prioritization, operating margin preservation, and growth and market share performance.  Joe earned the Chartered Financial Analyst designation in 2017 and is an active member of the CFA Institute and the CFA Society of North Carolina.  He currently serves in a leadership role with F3, an organization dedicated to planting, growing, and serving small workout groups for the invigoration of male community leadership.
Lyn E. Williams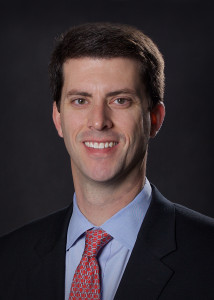 Lyn received his undergraduate degree from North Carolina State University in 2002 and in 2004 earned a Master's degree in Trust and Investment Management from Campbell University. In 2009, Lyn received his MBA from Wake Forest University. From 2004 to 2016 Lyn was employed with Wells Fargo, and its predecessor Wachovia Bank, providing wealth management services to high net worth individuals and families. In 2011, Lyn earned the Certified Trust and Financial Advisor designation. Lyn joined Salem in 2016 where he specializes in portfolio management and equities analysis. He is active in the Winston-Salem community serving on a number of boards and community organizations.