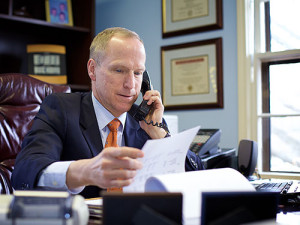 Beginning with our first clients 31 years ago and continuing to this day, our central focus is to provide personal service to address each client's needs. By doing so, we establish long-term relationships with our clients, which result in successful investment strategies implemented over the long term. Our counselors handle only a limited number of accounts, thereby allowing us to ensure that we fully understand the financial situation, objectives, and expectations of each client and that the client's investment program is specifically tailored with those concerns in mind. We provide our clients with personal service that generally includes:
Investment management (asset allocation, portfolio management)
Financial counseling (setting objectives, income and debt analysis, charitable giving, retirement planning, benefit analysis, cash flow strategy)
Estate planning (gift planning, insurance review)
Tax planning (coordination of tax consulting and planning)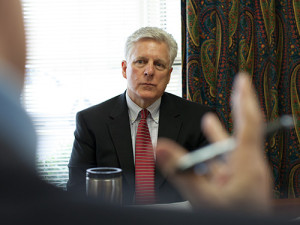 After mutually agreeing on your objectives, we assume responsibility for the day-to-day management of your investment assets. This includes purchase and sale decisions, regular portfolio reviews, and meetings to review results and modify objectives as needs change.
You will work with a designated investment counselor for all your investment management needs. Your Salem counselor develops a personal relationship with you based on face-to-face contact and direct communication. We make certain that we have a clear understanding of the most appropriate strategy to meet your needs and that you fully understand the holdings in your account and the plan established to meet your objectives.
Fees and Expenses
We are committed to making investment decisions based on well-reasoned analysis and thorough research. Accordingly, in our managed accounts, we do not sell mutual funds or other investment products that generate fees or commissions. Our fees are based solely on a percentage of the client's assets under management. This arrangement places the incentive where it should be – to manage your account with the most prudent and effective investment strategy. All customary services provided to our clients, such as planning, consultations, and asset allocation, are covered by our fee. There are no hidden charges, syndication fees, or arrangements with brokers to whom a portion of fees are paid. Our clients are responsible for brokerage commissions on purchases and sales made within their accounts. We are sensitive to those fees and execute transactions at the lowest available commission rate.
Fees are billed at the end of each quarter and are based on the market value of the account at the end of the period. At the client's option, this fee may be paid directly from the account. The percentage charged does not vary based on the profits made in your account.
Generally, the minimum account at Salem is $500,000.
Account Administration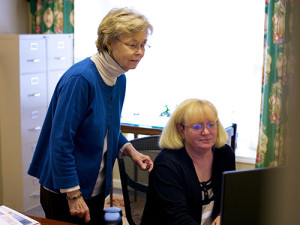 While serving as a full-time financial advisor, we will provide you with the flexibility to maintain your present banking or brokerage relationship, or to place assets at a new financial institution. We do not "hold" or take custody of client assets; cash, stock certificates, and bonds are held by a brokerage firm or bank. Our management agreement with brokerage firms or banks provides us with the authorization to execute trades and otherwise act on your behalf to make certain your investments are properly positioned. You will receive regular monthly portfolio statements recapping your holdings and all transactions.